State lawmakers drive every issue that impacts our daily lives.
But while national attention has relegated state legislatures to the sidelines of our politics, the radical right has invested millions to build governing power in the states — power that can fundamentally dismantle our democracy.
Banning reproductive healthcare by inserting rightwing politicians into conversations between patients and their doctors. Securing their power by suppressing the right to vote and silencing the voices of those who disagree, especially Black and Brown people. Denying quality, affordable healthcare to children and their families. Poisoning clean water by giving big polluters the right to destroy our lakes, rivers, and oceans.
At The States Project, we fuel majority-making campaigns for state lawmakers who will defend our democracy, safeguard our individual freedoms and improve lives.
In 2022, The States Project's game-changing electoral work, as part of a historic $60 million investment in state legislatures, was awarded "Best Return on Investment" by Semafor. The results?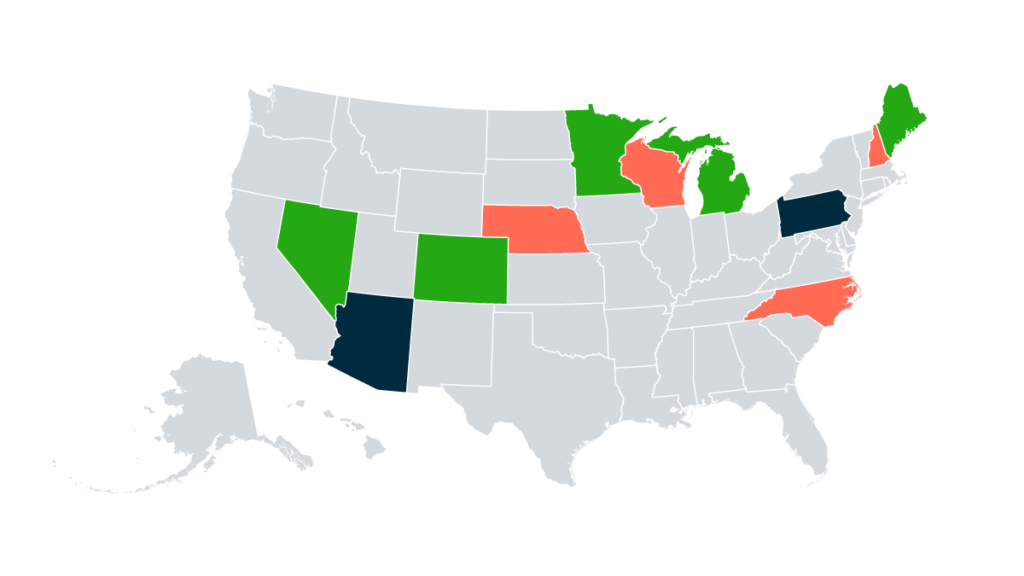 Two new trifectas in Michigan and Minnesota
A new majority in the Pennsylvania House
Ground gained in the New Hampshire House
Majorities defended in Maine, Nevada, and Colorado
Crucial ground held in Arizona
Supermajorities prevented in Nebraska, North Carolina, and Wisconsin
How We Work
We work in the districts with the thinnest margins.
We supercharge campaigns to secure vulnerable incumbents and flip competitive seats — that's how we build and gain power.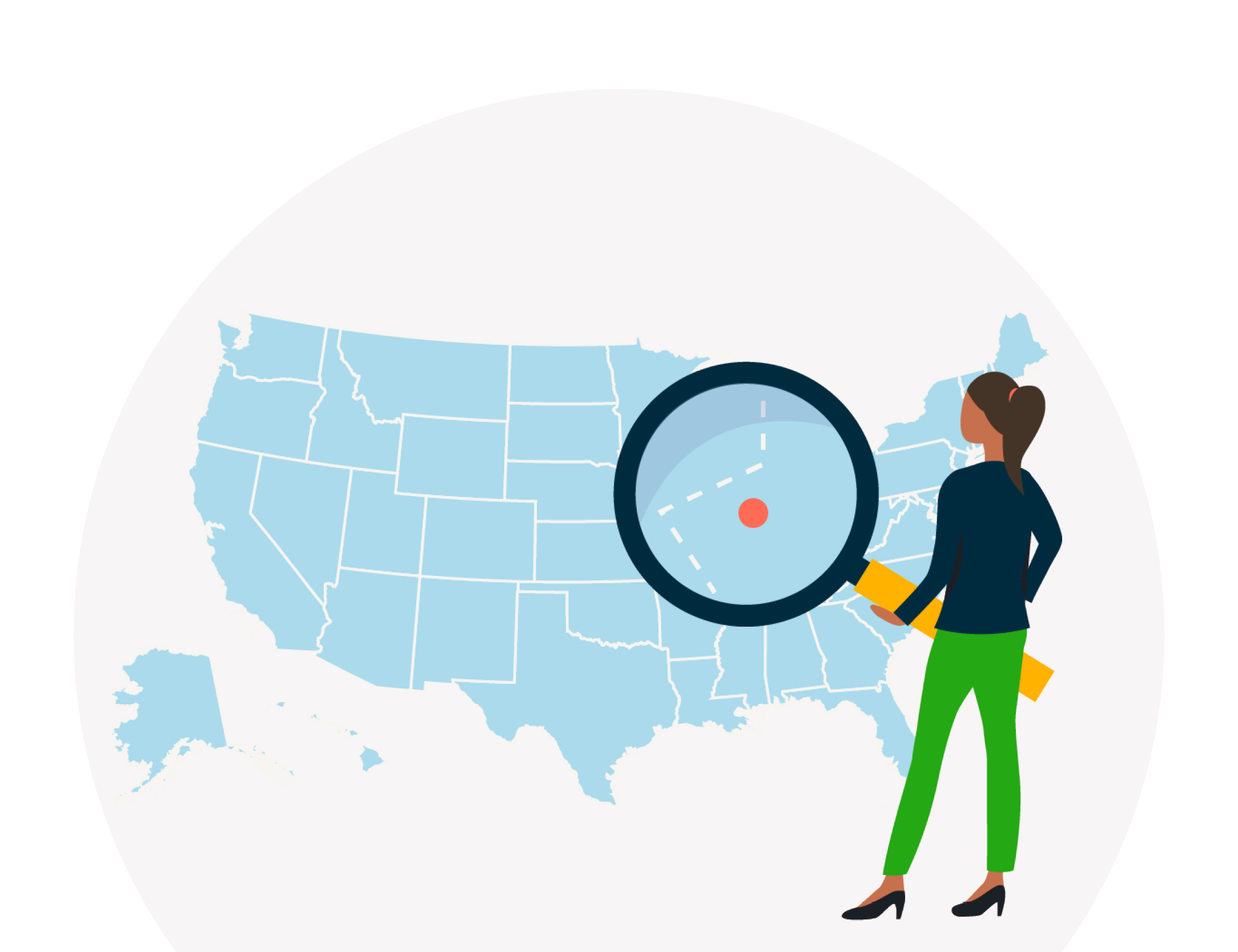 We use data to drive campaign innovations.
Candidate doorknocking. Earned media. Testing every ad we run on broadcast tv. Our data-driven approach to these core tactics is game-changing at the state level.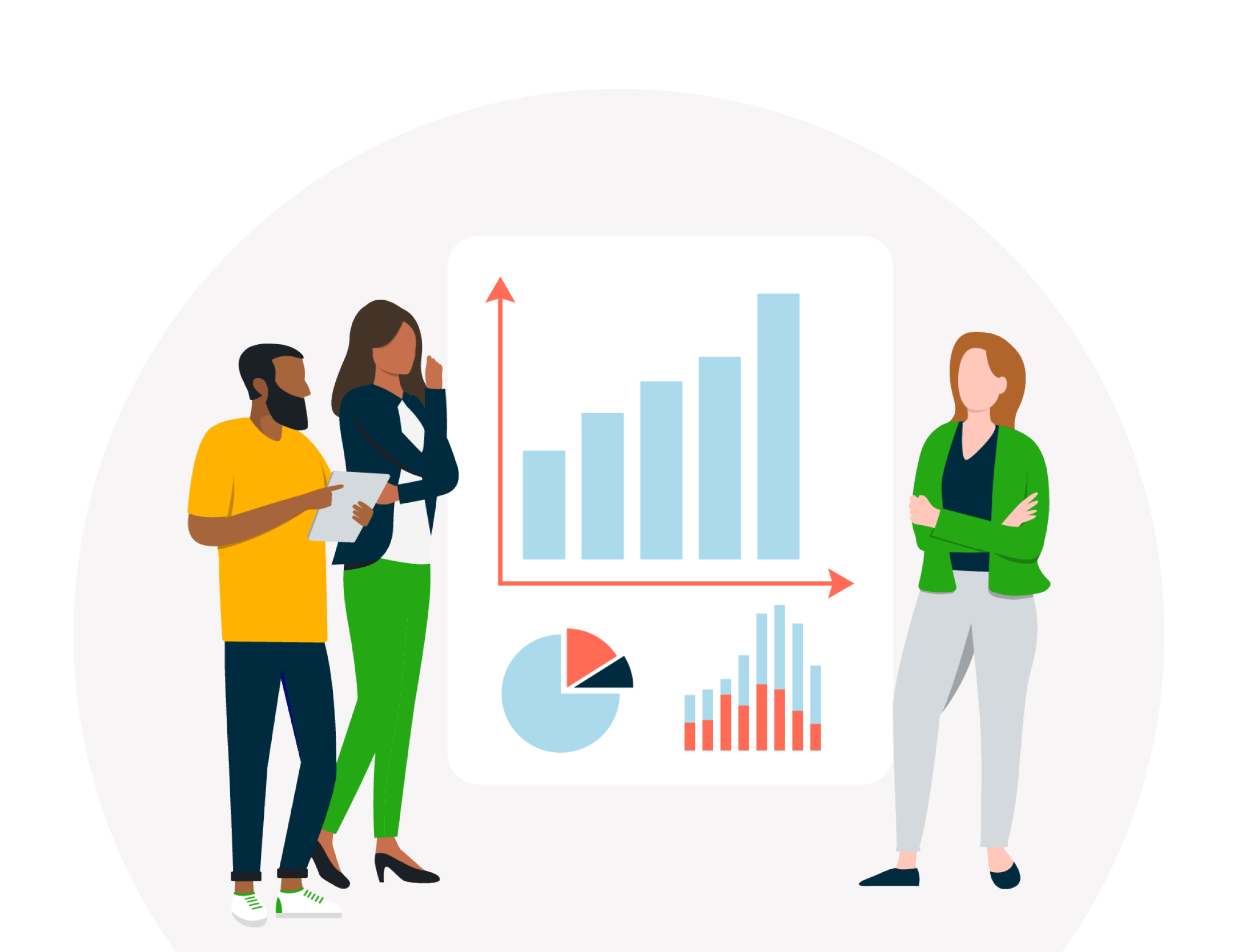 We only invest where we can build power.
We're laser-focused on building majorities in state legislatures and only invest in the states where we see a path to shift power and improve lives.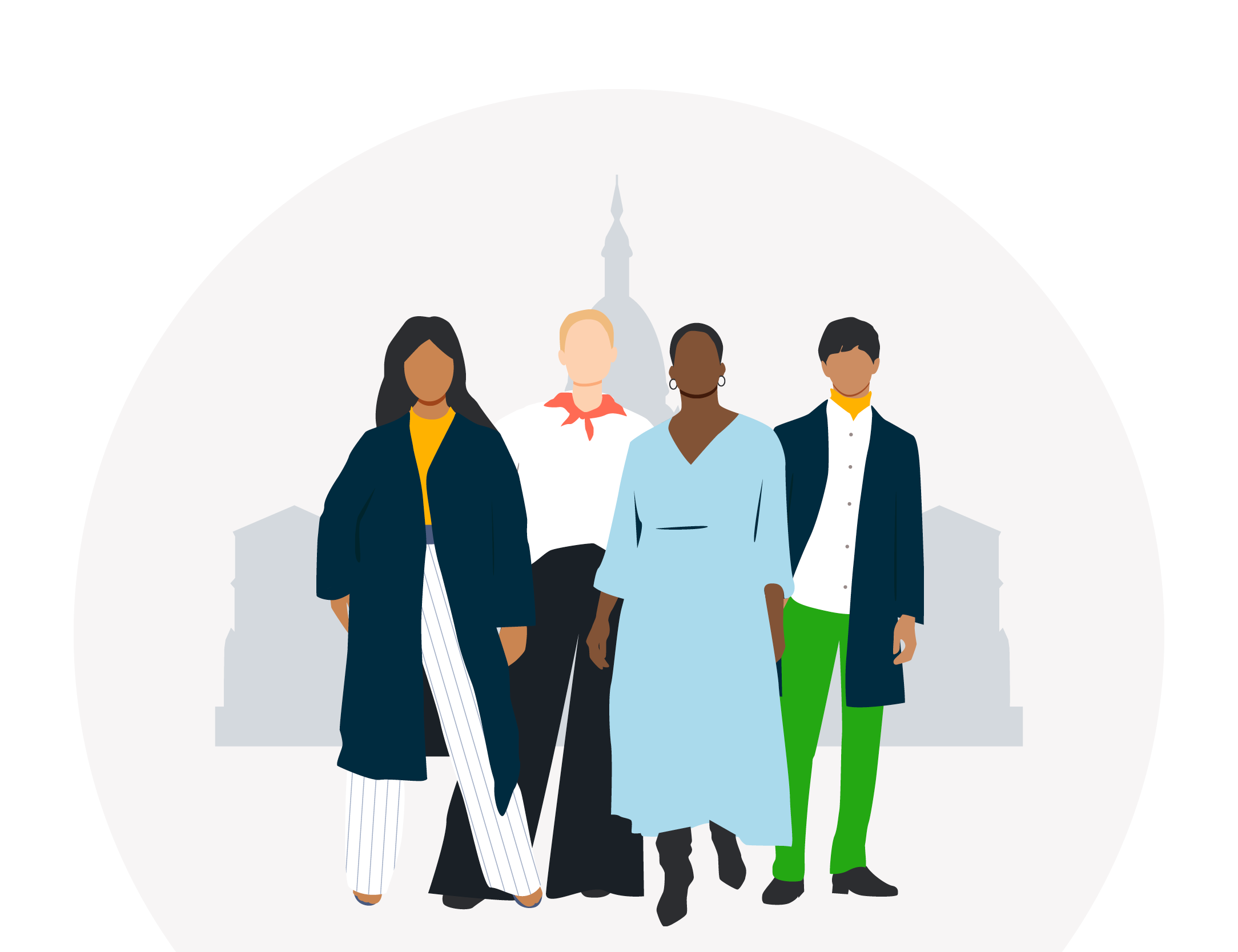 Ending unchecked rightwing control in state legislatures is how we secure the future of our country. And this is work that's impossible to do alone. Through our Giving Circles and Give Smart programs, we activate and educate grassroots communities to drive support for the most critical state legislative races.

We point people and dollars that would otherwise not focus on state legislative races to the campaigns where they can make the biggest impact. Because everything we care about is decided in the states.
If you want to
fix our country

, work with us

in the states

.
Change begins when you engage your friends and family to elect majority-making candidates who will shift the balance of power in a state legislature. You will learn how our country works, while creating your very own community that impacts the country and improves lives. And we support you every step of the way.
Not yet ready to start your circle, but want to push majority-making candidates over the finish line? Turn online donations into strategic investments that boost majority-making candidates when they need it most.