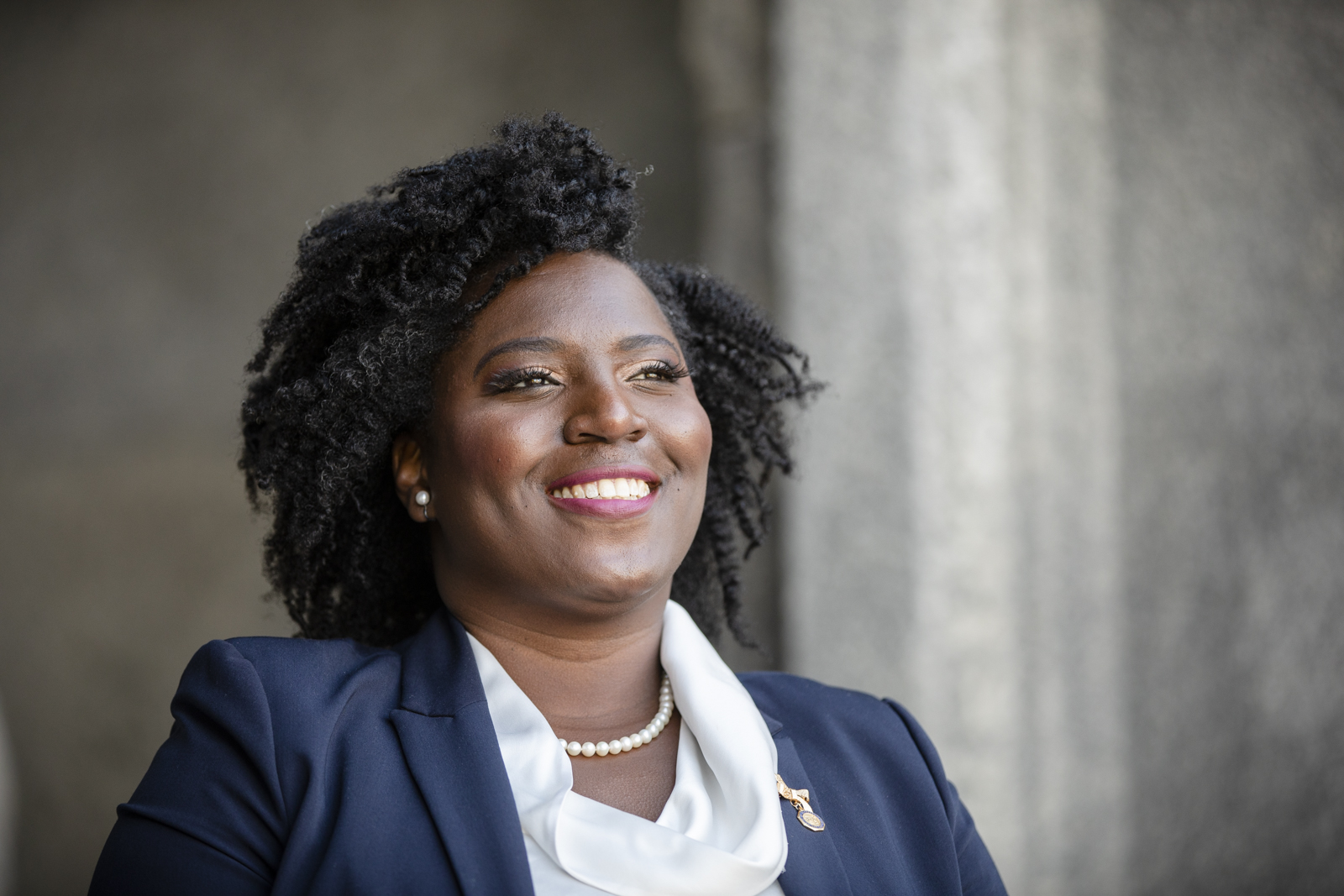 You all have played a significant role for us, and you didn't just start in 2022 when we had fair maps. Your support started in 2021 when you gave us the financial support to hire in the off year, door knockers to work for our campaign committee to get the data, what's on the hearts and minds of Pennsylvanians. You stuck with us. And because you're stuck with us we were able to, for the second time in a few months, defend that majority."
The Opportunity
In 2022, The States Project was by far the largest funder — 80 times the next largest supporter to candidates and caucuses — in the successful effort to shift the balance of power in the Pennsylvania State House for the first time in 12 years. After flipping 12 districts, the new House majority was able to gain governing power by just one seat, a seat that was decided by just 32 voters.
But just this past February, the new House majority was in jeopardy with three vacancies in majority-held seats. The States Project helped to hold these seats, successfully defending the balance of power.
While the House has been able to advance critical policies in the legislature , because of the rightwing-controlled Senate, these policies may not be enacted during this session.
Protecting the current pro-democracy House majority that we helped to elect, and flipping three seats to achieve a tie in the Senate would ensure that all Pennsylvanians are able to benefit from policies that defend democracy, protect their personal freedoms and improve lives.
The Stakes
Pennsylvania's new House majority has been able to make headway on crucial policies:

Twenty-two years after its first introduction in the House, the new majority has been able to advance nondiscrimination protections for LGBTQ+ Pennsylvanians in employment, housing, and other public services from their chamber.
A majority of Pennsylvanians want commonsense gun violence prevention, and after a years long standstill, two gun safety policies have been passed by the Pennsylvania House; expanded background checks and temporary removal of firearms from those who are a danger to themselves and others.
Currently Pennsylvania is only able to support a fraction of eligible families in its Home Visiting Program. The House majority has introduced a policy to leverage federal funds to expand this program that provides wraparound services to families during the first crucial year after childbirth.

Winning a majority in the Senate comes down to flipping three additional seats, and Lt. Governor Austin Davis, can act as tie-breaker. A new Senate majority would create a trifecta in Pennsylvania, and the power to ensure that popular policies like these, which will tangibly improve lives, will become Pennsylvania law.
The Landscape
Our work to flip the Pennsylvania House started in 2021 — before a single line on new maps was drawn — with a Giving Circles-fueled deep canvassing of the areas most likely to become purple districts.
Even with this early start and sustained effort and investment in building a House majority, two races were decided by fewer than 100 votes — three others by fewer than 1,000.
In preparation for a high stakes state legislative election in 2024, we've already started our work in both chambers to fuel majorities that will prioritize meeting the needs of the people they are elected to serve.
Special Election
In May, there was a special election for HD-163, which would determine if Pennsylvania would continue to have a House majority committed to safeguarding democracy, protecting personal freedoms, and improving lives. Because we knew that losing this one seat would shift power in the chamber back to the rightwing, we invested to protect this seat. We're proud to say we helped power a victory that secured the Pennsylvania House majority.
JOIN US
to defend democracy in states like Pennsylvania now!