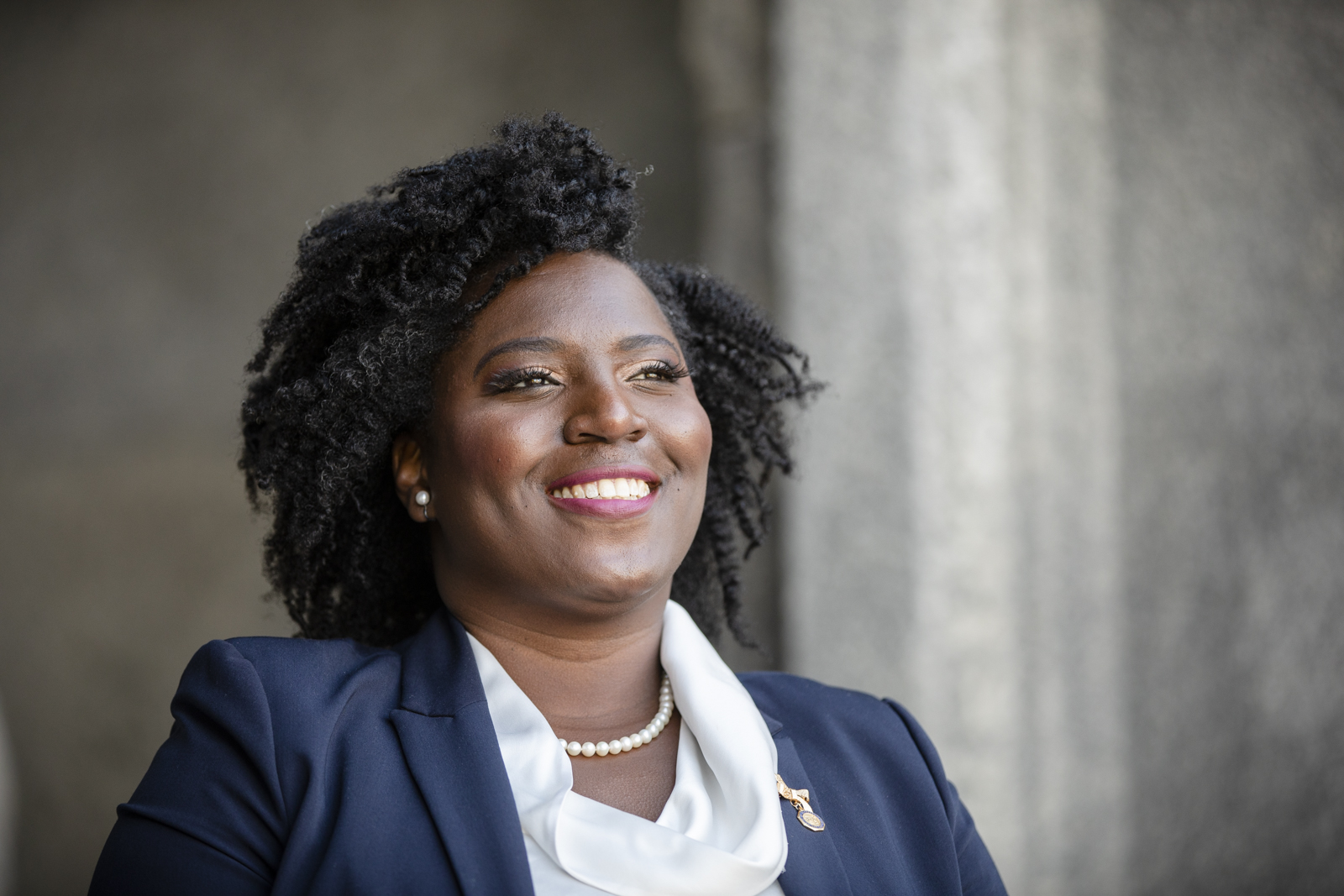 You all have played a significant role for us, and you didn't just start in 2022 when we had fair maps. Your support started in 2021 when you gave us the financial support to hire in the off year, door knockers to work for our campaign committee to get the data, what's on the hearts and minds of Pennsylvanians. You stuck with us. And because you're stuck with us we were able to, for the second time in a few months, defend that majority."
The Opportunity
In 2022, The States Project was by far the largest funder — 80 times the next largest supporter to candidates and caucuses — in the successful effort to shift the balance of power in the Pennsylvania State House for the first time in 12 years. After flipping 12 districts, the new House majority was able to gain governing power by just one seat, a seat that was decided by just 32 voters.
But just this past February, the new House majority was in jeopardy with three vacancies in majority-held seats. The States Project helped to hold these seats, successfully defending the balance of power.
Protecting the current pro-democracy House majority that we helped elect could be crucial to upholding the integrity of the presidential election in 2024.
The Stakes
In 2020, Pennsylvania was one of the states with a fraudulent slate of "alternate" electors that did not represent the will of voters as part of a plot to help Donald Trump steal the presidency through rightwing state legislative majorities.
The state legislative majorities elected in the 2024 elections will determine Pennsylvania's electors to the electoral college. A radical majority could follow the rightwing blueprint to a coup by ignoring what voters want and selecting electors for their choice of president.
A majority of lawmakers committed to upholding the will of voters in selecting electors in just one of Pennsylvania's state legislative chambers, could be the difference in safeguarding our democracy.
Securing Pennsylvania's narrow House majority is how we prevent 19 crucial electoral votes from being stolen in 2024.
The Landscape
Our work to flip the Pennsylvania House started in 2021 — before a single line on new maps was drawn — with a Giving Circles-fueled deep canvassing of the areas most likely to become purple districts.
Even with this early start and sustained effort and investment in building a House majority, two races were decided by fewer than 100 votes — three others by fewer than 1000.
In preparation for a tough race in 2024, we're starting our work in the state earlier than ever to uphold this majority that could play a pivotal role in defending our democracy.
Special Election
In May, there was a special election for HD 163, which would determine if Pennsylvania would continue to have a House majority committed to safeguarding democracy, protecting personal freedoms, and improving lives. Because we knew that losing this one seat would shift power in the chamber back to the rightwing, we invested to protect this seat. We're proud to say we helped power a victory that secured the Pennsylvania House majority.
JOIN US
to defend democracy in states like Pennsylvania now!