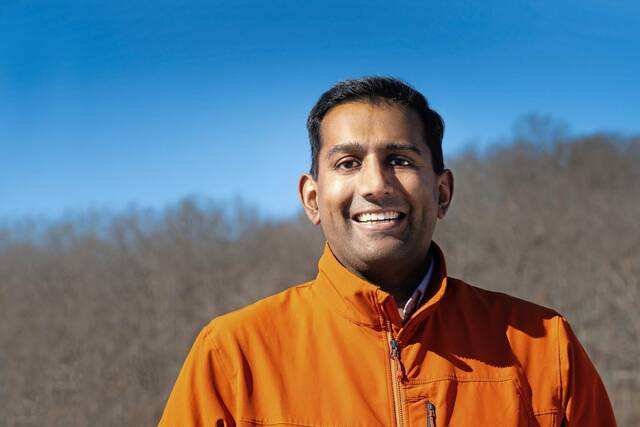 Through The States Project, and through contributions to The States Project, you will be empowering me and my colleagues to really be able to flip the Pennsylvania State House, and protect reproductive health and liberty in Pennsylvania."
The Opportunity
With all of the State House up for election this year, Pennsylvania is twelve seats away from a majority in the House of Representatives. With fairer maps than there have been in a decade, The States Project's electoral work is focused on shifting power in this critical chamber by 2024 to defend 19 electoral votes.
The Stakes
Instead of advancing policy to improve lives, Pennsylvania's radical rightwing majority prioritized securing its own power during the 2021 legislative session:
They passed policies to dismantle women's right to choose.
They passed an anti-voter bill that would have made it harder for Pennsylvanians, particularly Black voters, to vote by restricting ballot drop-off locations and limiting the time where they could register.
The rightwing majority is trying to use their power in both chambers to stack the decks by trying to create new maps to ensure that they keep their power:
In 2021, the House majority proposed gerrymandering the state supreme court by proposing districts that would favor electing rightwing justices. Rightwing control of the court would mean control over redistricting state legislative districts as well, another attempt by the majority to secure their power.
Unhappy with the maps enacted by the state's redistricting commission and upheld by the state court, in early 2022 the majority took their case to the Supreme Court. They were seeking the authority to bypass the governor and state courts to implement their own maps, and to give themselves the ultimate authority over federal elections. If they had been successful, the implications would have been grave; giving every state with a rightwing majority complete control over elections. Thankfully, they were unsuccessful in this attempt but the court left open the possibility they would use this far-right doctrine in the future.
The Landscape
In 2020, TSP endorsees won two House seats, flipping one that a Democrat had never before won, and holding an open seat that President Biden carried by less than one percent.
There were six narrow losses where TSP endorsees lost by less than 5%.
Pennsylvania's new House maps have 103 seats that Biden won compared to 100 seats that Trump won.
With the work TSP has already undertaken in the state to build momentum, a fairer map has put the House within striking distance this year, and even more so by 2024.
Join Us
to improve lives in states like Pennsylvania now!