"It turns out that when we bring dollars, data, and doorknocking to the state legislative campaigns that have so often been overlooked, we can change outcomes."

—Adam Pritzker, Founding Partner, The States Project
Six percentage points. According to an independent analysis conducted by a top research organization, districts that TSP's program impacted last November had a 6 point increase in candidate vote margin.
Now, the results of that study have been verified and reported on by The Washington Post: "The analysis projected that Democratic vote share was likely about 6 points higher in districts in which [The States Project] invested than it would have been otherwise."
What do six percentage points look like in the real world? Without our impact in crucial races last year: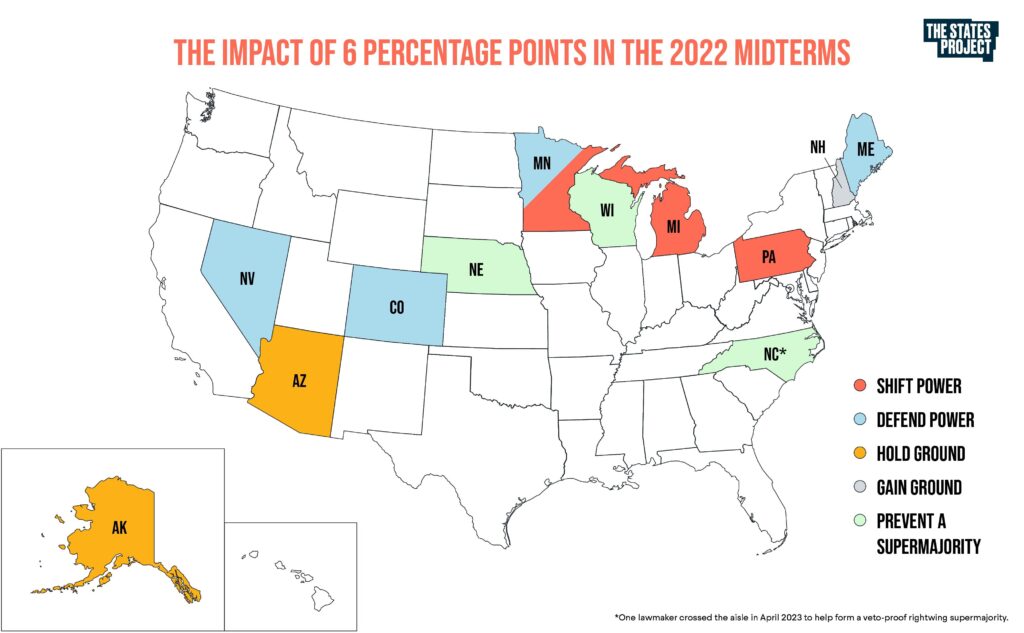 Together, we've made a quantifiable impact that has driven real change. Because without you, none of this would be possible. You trusted that we would select the chambers and districts where our intervention would matter most. You fueled evidence-based tactics in state legislative races because you understand the critical need to invest in building power in the states.
While terrible headlines about harmful laws being enacted in state legislatures are heart-breaking, know that wherever we built power last November, lives have been improved — lower taxes for retirees and working families, free school meals for kids, protecting abortion access for millions, making meaningful progress on commonsense gun safety policies — the list goes on.